News
Holding North American Manufacturing Together
MAP Wins Squid Ink Gold Club Award for Sales & Performance
July 28, 2020 – Dallas, TX 
📍Engage Technologies Office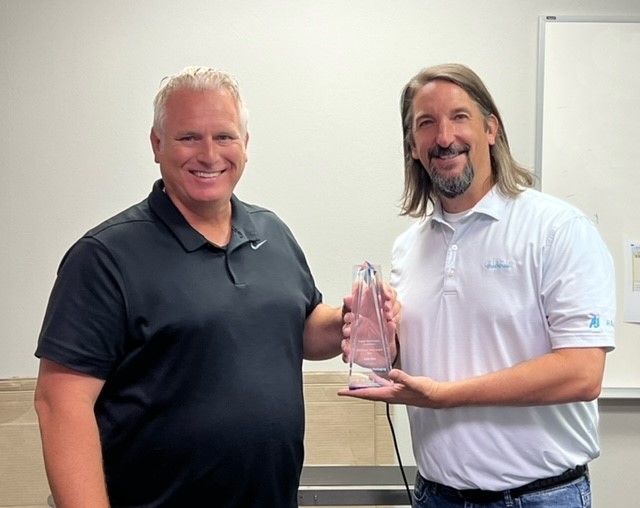 On July 28th, 2022 Mid-America Packaging was presented with the Engage Technologies Gold Club Award for appreciation of our team's consistent sales excellence and top performance as a distributor for their coding and marking solutions brand, Squid Ink.
In 2021, Mid-America Packaging Fiscal Sales for Engage Technologies was $739k! Far surpassing Engage Technologies metrics to receive their Gold Club Award. The Gold Club Award is in appreciation of Mid-America Packaging team's efforts to enhance its partnership with Squid Ink and Engage Technologies, and the growth each year in supporting customers' printing and packaging solution requirements.
Dana Grey, Squid Ink District Sales Manager said, "It's enjoyable to work with the Mid-America Packaging team, and we look forward to the continuing growth of our relationship."

About Squid Ink: Squid Ink specializes in the manufacture of industrial inkjet printers and high quality industrial inkjet inks for the packaging industry. Their products and services are designed to provide reliable cost-effective solutions to your industrial applications. Squid Ink has relied on a wealth of knowledge and experience in the inkjet industry to design a full family of Large Character and Hi-Resolution printing systems. Additionally, Squid Ink has been able to formulate the most comprehensive line of Hi-Resolution, Piezo, and Large Character fluids in the product identification market today.