News
Holding North American Manufacturing Together
Mid-America Packaging Attends Pack Expo East
Philadelphia, PA- Pack Expo East
PACK EXPO East brought the latest packaging innovations and top suppliers for nearly all vertical markets together with top consumer packaged goods (CPG) companies—all in one convenient location on the East Coast.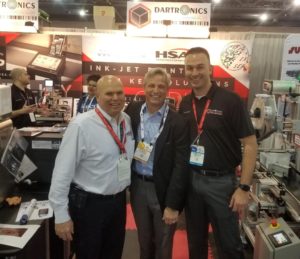 The Pack Expo East was held March 3-5, 2020 at the Pennsylvania Convention Center in Philadelphia PA.  The 3 day event, produced by the PMMI had 400 exhibiting companies and had 7,000 attendees.
With AJ Adhesives and Mid-America Packaging's acquisition of Evco Industries in Philadelphia, PA, it is a must-attend event in the Northeast.  Pack Expo East is a highly efficient way for end users and suppliers of packaging technologies to engage in mutually beneficial discussions.  "It doesn't hurt that the East Coast region is so strongly represented in this industry," said Andy Schwartz.