News
Holding North American Manufacturing Together
Mid-America Packaging Distributes the Squid Co-Pilot Max! Learn more here…
Squid Ink is known for "World Class Printing Systems for Real-World Applications" and the CoPilot MAX is making its mark on the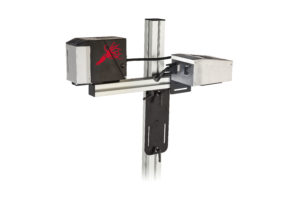 industry!
Squid Ink's CoPilot® Max printing system is designed to print superior quality hi-resolution characters on porous & non-porous surfaces. With up to 2.8" of print height per printhead and the ability to run up to 2 printheads from one controller, the CoPilot Max offers a versatile, yet cost-effective solution for your coding and marking applications.
Squid Ink's versatile CoPilot Max can be easily paired with traversing equipment to print multiple lines of code in a vertical space. The integrated 500ml ink cartridge allows the user to print in a variety of configurations without having to make adjustments to a separate ink reservoir, making the CoPilot Max an ideal solution for printing multiple lines of hi-resolution barcodes, text, logos, alphanumerics, and more.
Learn more about the CoPilot Max here: Squid Ink CoPilot Max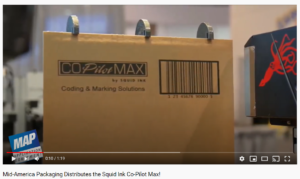 WATCH MORE HERE!