News
Holding North American Manufacturing Together
Squid Ink Upgrades Their CoPilot MAX to TURBO!!
Squid Ink's CoPilot® Max Turbo printing system is designed to print superior quality hi-resolution characters on porous or non-porous surfaces. For applications that require immediate dry times on non-porous surfaces, the CoPilot Max Turbo also has the capability to run UV LED curable inks. With up to 2.8" of print height per printhead and the ability to run up to 2 printheads from one controller, the CoPilot Max Turbo offers a versatile, yet cost-effective solution for your coding and marking applications.
By upgrading their technology with a faster processing board Squid Ink the computer is now REALLY FAST and TURBO!
Watch it in action with a dual printer here!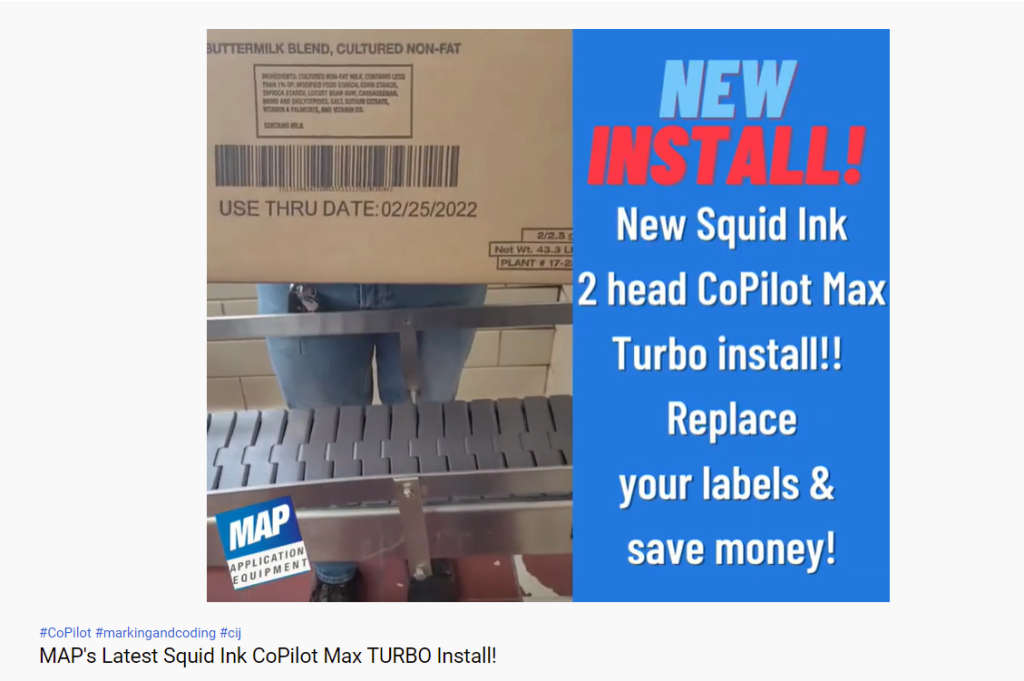 The CoPilot Max Turbo is a killer at case coding and replacing labels! Typically printing is 1/10th the cost of a label! Ready to see the ROI on your line?
Contact Us at: https://lnkd.in/gbnzSTF