Equipment
Holding North American Manufacturing Together
AFM
American Film & Machinery is a leading manufacturer and supplier of heavy-duty shrink sleeve labeling equipment, shrink tunnels, and shrink sleeve consumables. AFM's shrink sleeve labeling equipment includes a complete line of shrink sleeve labelers, tamper evident banding equipment, steam tunnels, electric tunnels and infrared tunnels. AFM's labelers range in performance from 50 to 600 products per minute, offering a product and price point no matter what the application demands.
Shrink Sleeve Labelers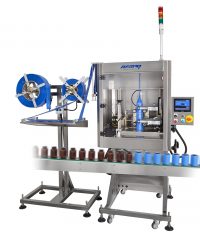 LX-150
The LX-150 Shrink Sleeve Label and Tamper Evident Band applicator and is a mid-range labeling machine designed for middle, full body, and full body and cap applications.
LX-150 PDF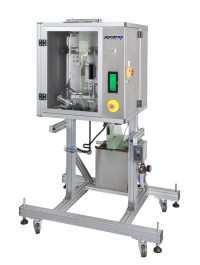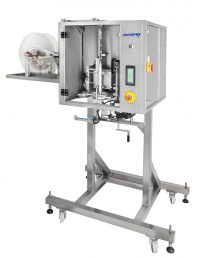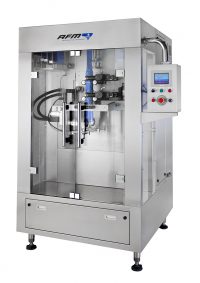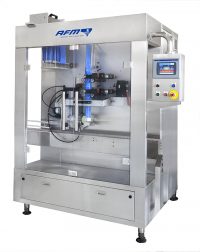 Shrink Tunnels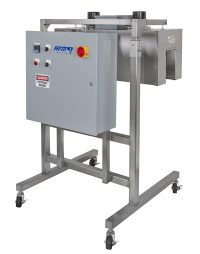 OAL Classic
The OAL Classic Radiant Heat Tunnel for shrink sleeve label and tamper evident band application is designed for middle, full body, combo packs, and full body and cap shrink applications. OAL Classic is a perfect addition to shrink labeling lines in manufactured goods industries including food and beverage, pharmaceutical, nutraceutical, health and beauty, consumer goods, and chemical products.
OAL Classic PDF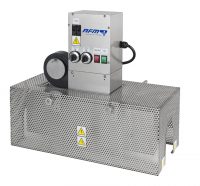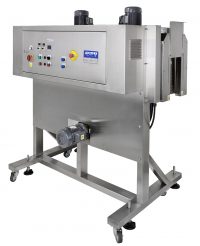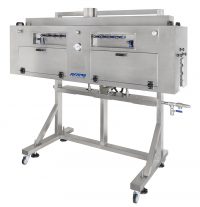 Shrink Sleeve Labels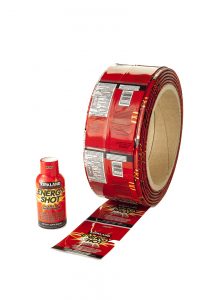 Shrink sleeves are an ideal solution for marketing your products to make them stand out on the shelf. Shrink sleeve labels cover your container from top to bottom and can be designed with 360 degrees of full color graphics, text, and even unique finishes. With full reverse print capabilities, our shrink sleeves are the perfect solution for stimulating shelf appeal to your entire product line, even when using the same container for all of your products.
Contract Labeling & Packaging
In addition to providing shrink labeling equipment and consumables, American Film & Machinery also offers contract labeling services for customers looking to outsource their product labeling and fulfillment. With over 40 years experience in the shrink labeling industry, trust in AFM to provide exceptional service and the finished product you are looking for. For more details email us here today!