Equipment
Holding North American Manufacturing Together
Norwix
With their industrial-strength build and high-performance components, Norwix packaging printers fit into virtually any manufacturing/packaging environment. And with an extensive range of inks available, there is practically no material that cannot be printed on clearly, quickly and efficiently.
Packaging Printers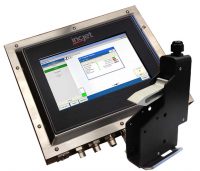 .UNO
The 1/2″ .UNO packaging printer's all-in-one print head and screen give you a simple, yet incredibly powerful way to print up to 1/2″ of print with the minimum of effort. The packaging printer system, comprising of a 7″ screen and attached print head allows you to be up and running within minutes.
INK THAT PRINTS ON EVERTYHING
PrimeX was designed to take TIJ to next stage in printing on nonporous substrates. It is ideal for use with a wide variety of plastics, metals and even glass. The solvent based formula dries rapidly on many difficult substrates and has an excellent decap time. PrimeX is available in the new SI cartridge, designed specifically for use with solvent inks.
UNO PDF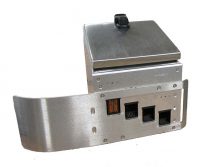 .CORE
Case Coating System for Label Information
The .CORE integrated heads are the essence of what makes inc.jet's inkjet coding systems so successful – rugged design, solid connections to external elements and the finest print heads in the industry, all provided in a commercial off-the-shelf inkjet coding system. The Core has the capability of running multiple heads on separate production lines. The Core also has the ability to interface with existing label software files.
Lifetime Warranty – Managed Print
inc.jet Inc. provides a Lifetime Warranty for our HP based Print hardware products and warrants that each product is to be in good working order for the product's lifecycle whether purchased from inc.jet or an authorized inc.jet business partner. Should this product, in inc.jet's opinion, fail to be in good working order, inc.jet will, at its option, repair or replace this product at no charge, provided that the product has not been subjected to abuse, misuse, accident, disaster or non-Inc.jet authorized modification or repair. This Lifetime Warranty is given only to the Buyer and is non-transferable.
CORE PDF