Equipment
Holding North American Manufacturing Together
ITW
ITW Dynatec is a global supplier of hot melt machines and solutions for various industries such as Packaging, Disposable Hygiene Products, Adhesive Coating & Laminating and many more. We have a unique company profile with an individual genetic code, history and strength. ITW Dynatec believes Quality, Innovation & Sustainability are the underlying principles of our long term success in the hot melt industry.
Low Volume Adhesive Supply Units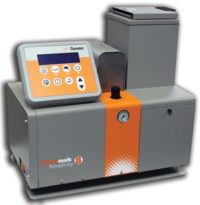 Simplicity™ Series - Adhesive Supply Unit
Quick Specs
9-35 lb adhesive hopper capacity
25-50 lb/hr melt rate
2, 4 or 6 heated hot melt hose outputs
Dual piston pump capabilities (16 kg unit only)
Simplicity™ Series
Hot Melt Hose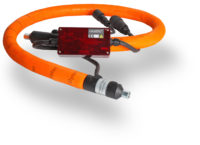 Gemini™ Hot Melt Hose
Quick Specs

Multiple electrical ground channels support a safe operating environment
Electrical watt-density heating is hose length calibrated which reduces hose char
Gemini™ Hot Melt Hose
Adhesive Applicator Methods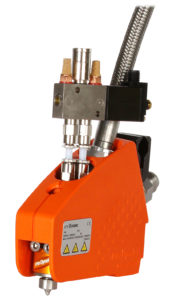 BF MicroBead Applicator
Quick Specs
Integrated needle and self-cleaning nozzle virtually elimiate adhesive stringing and downtime. (Optima Module)
Adjustable needle stroke sets adhesive flow for extreme accuracy. (Micro Module)
Standard air open/air close module for accurate bead placement and sealing.
Platinum sensor provides optimum temperature control.
Water resistant sealing.
BF MicroBead Applicator