Equipment
Holding North American Manufacturing Together
Astro Packaging
Astro Packaging manufacturers a powerful line of efficient and rugged hot melt units born from the Slautterback® all-electric technology. All hot melt machines are MADE IN AMERICA and provide years of trouble-free reliable performance. As the largest North American distributor for Slautterback®, and a previously authorized distributor for Nordson®, Astro Packaging specializes in Nordson® and Slautterback® equipment.
Hot Melt Units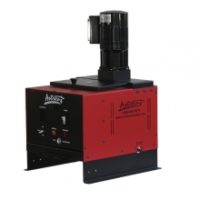 LS10 Hot Melt Unit
The LS10 reliable all electric manual hot melt applicator system is ideal for reliable packaging and product assembly. The LS10 offers a fast and economical alternative to tape, cold glue and metal fasteners. The system features a melt unit with a 10 pound capacity (Skg) Teflon-lined tank, and a heated hose and handgun. The handgun comes equipped with a single orifice nozzle. The rugged construction of the heated hose features a teflon core reinforced with stainless-steel braid.
LS10 Brochure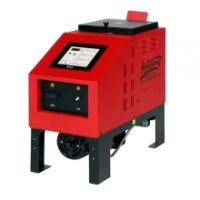 AP15 Hot Melt Unit
Astro Packaging sets the mark with the new AP15 hot melt unit. The AP15 utilizes an adjustable output flow control with a constant speed, direct drive motor/pump combination. This extremely reliable melt unit holds 15lbs. of hot melt adhesive. The Cylindrical tank design virtually eliminates the possibility of char buildup and degradation. An integrated flow through melt grid ensures consistent pump rates and adhesive delivery. Capable of up to (4) hoses and applicators, the AP15 temperature controller is simple to navigate.
AP Brochure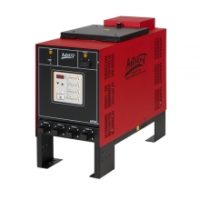 AP30 Hot Melt Unit
The AP30 Melt Unit is ruggedly designed for a wide range of adhesive and sealant applications. With a capacity of 30LB (13.6kg) of hot melt in pillow, pellet slab or bulk form, the melt unit concentrates heat at the tank bottom, while maintaining cooler temperatures at the top. This performance characteristic minimizes adhesive degradation, charring and foreign matter accumulation.
AP Brochure